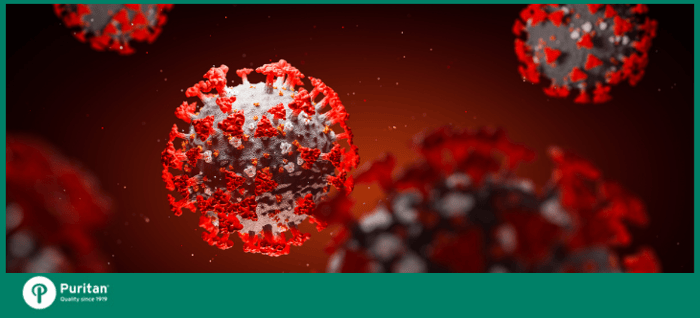 As the health care community prepares for flu season, one key challenge is discerning whether patients have COVID-19 or seasonal influenza, given that both illnesses have similar symptoms. A laboratory test is needed to accurately diagnose either, which will tax a healthcare system that's already severely resource-constrained.
Dual tests have been approved
Fortunately, several dual tests that can detect both flu and COVID-19 have been issued emergency approvals from the FDA. The CDC Influenza SARS-CoV-2 Multiplex Assay is a real-time reverse-transcriptase polymerase chain reaction (RT-PCR) that can detect and differentiate RNA from SARS-CoV-2, influenza A virus and influenza B virus in upper and lower respiratory specimens.
At the time of publication, several similar tests have also received FDA emergency approvals, including Qiagen's QIAstat-Dx, Roche's cobas®, BioMerieux's BioFire and a dual test from LabCorp that can also diagnose respiratory syncytial virus (RSV).


Conserves resources in short supply
Normally two swabs would be needed for detecting COVID-19 and influenza, one for each type of test. A dual test can be done with one swab and also reduces pressure on the supply chain for reagents. It also means less work for medical personnel whose resources are already stretched thin. And it may mean less PPE is needed, since two tests are conducted simultaneously.


Better for patients
Taking one sample is faster for patients and also means less discomfort. Worried patients can also get comprehensive results more quickly instead of waiting for two test results.


Better for healthcare
A confirmed diagnosis allows medical professionals to make more informed treatment decisions. Dual testing frees up more laboratory resources, allowing labs to process up to three times more tests. And data from testing can help public health officials control the spread of both influenza and COVID-19.


Generating more tests
While these dual tests will likely be in short supply, the CDC has shared primers and probes sequences for their dual test so other laboratories and companies can manufacture their own reagents.
The CDC's dual test, known as the Flu SC2 Multiplex Assay, is a quadruplex assay that includes one primer mix and one probe mix that targets:
Virus nucleocapsid (N) gene for specific detection of SARS-CoV-2
Matrix (MI) gene for specific detection of influenza A virus
Nonstructural 2 (NS2) gene for specific detection of influenza B virus
RNase P gene (RP) for specific detection of human nucleic acid that serves as an internal control
A positive control, FluSC2PC, confirms all four targets in the assay are working correctly. Additional materials needed include PCR reagents and equipment/supplies commonly found in clinical laboratories. Two control materials are also necessary: human specimen control (HSC) and no template control (NTC). More details can be found on the CDC website.
While the 2020 flu season will likely be epic for a variety of reasons, dual testing is intended to relieve some of the pressure and provide quick, accurate information to patients, practitioners and the community at large.
For more on coronavirus, check out our COVID-19 portal with lots of handy tools and resources. Or get the latest news and information when you sign up for our newsletter.