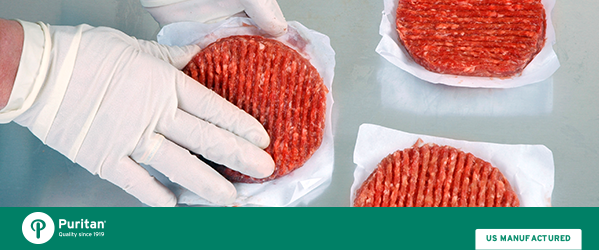 If you follow food safety news you know recalls are issued every day. While we rarely remember recalls of foods like peanut butter, eggs, or spinach, it's meat products that stick in our minds. These are the recalls that make history.
Why Food Recalls Happen
The Food Safety and Inspection Service of the USDA provides oversight of recalls of meat and poultry and classifies them by the threat they pose. The FSIS works with the CDC to alert the public to threats to public health.
Recalls can be the result of distributing product that was not properly labeled. On June 9, a recall was issued for 87 tons of frozen beef products because they were made with breadcrumbs that contain a known allergen, milk, that was not listed in the ingredient labels. While not posing a health risk that may result in widespread illness, these recalls were costly to the producer.
Foreign material confirmed in a product will result in a recall. In May of this year, more than 90,000 pounds of fully cooked sausage product was recalled when pieces of metal were confirmed embedded in distributed product. Other foreign materials that have been found in food products include glass, plastic, and even fragments of golf balls. Again, bad for the consumer and costly for the producer.
Most serious is when food borne illness due to meat contaminated with harmful microorganisms is confirmed. Here, businesses act quickly to recall the product, but often too late to avoid damage to their reputation.
A History of U.S. Meat Recalls
The well-known 1993 Jack in the Box E. coli case caused four deaths and sickened over 700 people. The blame was found to lie in six slaughter houses servicing the chain. The reputation of this business was severely damaged and the financial cost very high. Reports tell us that ground beef has been linked with many outbreaks of food borne illness
In fact, of the 10 largest recalls of meat in the U.S., three involve E. coli contamination of ground beef (a Class I recall) resulting in the recall of 65.7 million pounds of product identified in three separate events in 1997, 2007, and 2009. Poultry recalls accounted for recalls totaling 52.4 million pounds of chicken and turkey in just two events (2002 and 2011)—one involving Salmonella and the other Listeria.
The Evolution of Food Safety Regulations
Historic recalls were not just issued by small producers—they involve names we know and include ConAgra, Cargill, Pilgrim's Pride, Sara Lee, and others. If these well-established companies have been faced with challenges in their effort to protect their product and their customers, imagine the daunting task small producers are faced with in employing the quality systems needed to meet regulatory requirements if they are to grow their business and reputation.
Food safety regulations have evolved dramatically since E. coli was first identified as a food borne pathogen in 1982. Through the dedication of public health professionals that deal with outbreaks and recalls, our food supply is safer than it's ever been.
The regulation of meat and meat product starts at the farm and continues to the slaughter house and transport. And, with the USDA and the CDC publishing guidelines for consumers to protect themselves by properly cooking meats, there are safeguards all along the way.
That's why, despite some difficult failures, the hard lessons of years past have brought us to a place where regulations are defined through science and refined through cooperation within the industry.
And we are all safer for it.