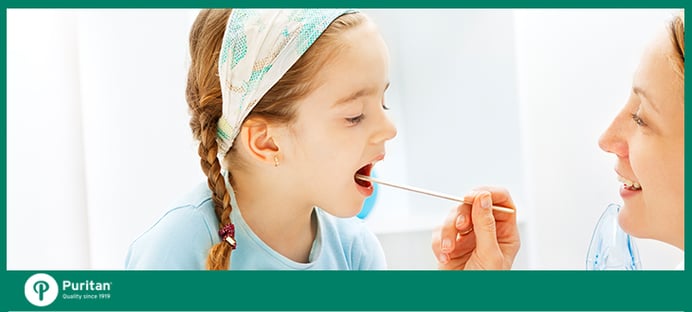 While patients can get strep throat year-round, you're likely seeing a lot more cases right now. That's because strep is more common among kids and most prevalent from late fall through early spring, when school children are in close contact.
According to the CDC, while there are telltale signs of strep throat like the presence of white patches or streaks of pus, the only sure way to diagnose strep throat is by conducting a strep test. In this short video, you'll find quick step-by-step directions for taking a throat culture.
Video: How to Swab for Strep Throat
Here's a quick run-through:
Have patient tilt head back.
Using a tongue depressor, press down on the tongue to get a clear view of the mouth and throat.
Swab the posterior nasopharynx, tonsillar arches and other inflamed areas. Avoid touching tongue, cheeks and teeth.
You'll find more helpful resources in our Strep Throat Portal, including a handy infographic you can print and post in your testing area.
Our foam, polyester or HydraFlock® swabs are all excellent options for collecting throat swab samples. If you'd like free samples or want to learn more about Puritan's swabs or transport vials, feel free to contact us.