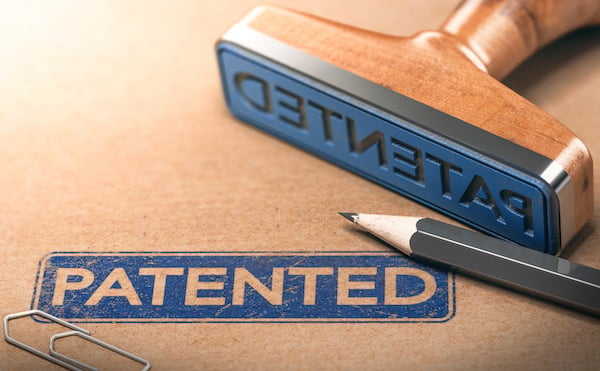 You may be wondering, why we love pointing out that our Puritan HydraFlock® and PurFlock Ultra® are patented; and not only do we hold several patents in the United States, but our flock is patented in 11 additional countries, for a total of 32 individual patents! PLUS there are two more patents that are pending!
We think the structure of and the way our flock is made is utterly unique, and that is the reason, in short, to have a patent—to protect a unique idea or way of doing something. Back in 2010, when we invented the HydraFlock® and PurFlock Ultra®, we knew we had something different—something unprecedented—that had not been done like this before.
We knew we needed to preserve and protect our idea while we worked on bringing these products to the market. So, we applied to have the process of making both kinds of Puritan flock fibers patented. And, then we followed up in 11 additional countries for the same protection—since patents are only good in countries you've filed in, separately.
You might ask: What exactly is a patent? A short answer might be that a patent does not allow you to do something, a patent prevents someone from using your idea or method to produce something just like it. But this protection doesn't last forever, a patent is only good for a period of time. Usually for about 20 years. Patents protect your invention for a specified length of time and are also considered a reward for investing in the research and development of ideas that are beneficial for society.
There are different types of patents:
Utility, this is the most common type of patent, usually issued for inventions of a process, a machine, a new material, or an article of manufacture. Utility patents are usually granted for a period of 20 years.


Design, these patents are for ornamental design (visual), usually comprised of photos or drawings. The lifespan of this type of patent is approximately 15 years.


Plant, this type of patent protects new varieties of plants produced by cuttings or other nonsexual means. These are also 20 years from date of issue.

When a patent expires, anyone can use the invention or produce and sell products using the invention without permission of the original patent owner. In other words, your invention becomes part of the public domain.
Our flock is very special to us here at Puritan, which is why we wanted to share it with the world so it could benefit from its unique ability as super collectors and their powerful elution properties.
Sources: