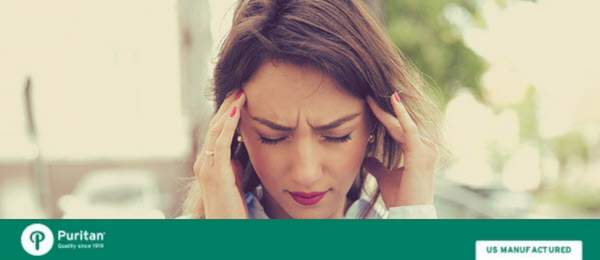 Sometimes, you hear a customer story that reminds you of why you're in business. This one is about a dentist who turned to a Puritan product to help relieve patients' migraine headaches.
The dentist used Puritan hollow-shaft swabs to conduct Sphenopalatine Ganglion block procedures, which apply anesthetic to the ganglion nerve cluster behind the nasal passages.
The Sphenopalatine Ganglion (SPG), located behind the nose, carries information about sensation, including pain. It also plays a role in autonomic functions, such as tearing and nasal congestion.
The link between the SPG and the trigeminal nerve is important in head pain. If you apply local anesthetics (or numbing medications) to block or partially block the SPG, you can reduce head and facial pain.
Hollow-Shaft Swab Ideal for Procedure
Practitioners tell our sales reps that our hollow-shaft swab is ideal for this procedure. They inject the medication through the hollow shaft, and directly onto the swab tip. The medication then transfers to the nerve, reducing the patient's discomfort.
Practitioners find that the swab's tip area is large enough to absorb and carry the lidocaine to the desired location. The plastic stem glides easily and smoothly into the target area. Once in place, a needle fits into the remaining hollow of the shaft for a few drops of lidocaine to be added.
"Surprisingly Easy and Comfortable"
No one has reported any discomforted in any part of the procedure.
One customer said: "I can confirm that once you get past the icky idea of having something put into your intra-nasal area, the procedure itself is surprisingly easy and comfortable."