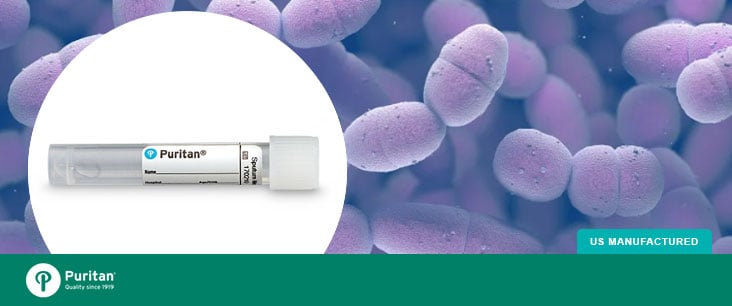 This blog highlights a study presented at the American Society of Microbiology Microbe 2018 conference, held June 7-11, in Atlanta.In this study, Dr. Mary George of the Albany (New York) Medical Center conducted a comparative evaluation of Puritan and a competitor's sputum solution for the recovery of respiratory pathogens using automated plating.
Sputum specimens provide vital information about the cause of respiratory infections. But the preparation of specimens is a complex process. This is due in part to the viscosity of sputum, and the heterogeneous distribution of bacteria. Therefore, efficient release of the bacteria from sputum specimens may require chemical and/or mechanical breakdown of sputum.
Puritan sputum solution contains DL-Dithiothreitol (DTT) to enhance the breakdown of sputum into a homogeneous solution. This eliminates the need for additional sample preparation steps, allowing the immediate processing of samples.
In her study, Dr. George compared two commercially available sputum transport media. The goal was to assess their effectiveness in sputum preservation and preparation for use with BD Kiestra automation plating system. The sputum transport media were inoculated with H .influenza, M. catarrhalis, S. pneumonia, S. pyogenes, P. aeruginosa, S. aureus, C. albicans, K. pneumonia, B. cepacia, S. maltophilia, C. neoformas and M. abscessus.
For a complete discussion of the study details, please click here.