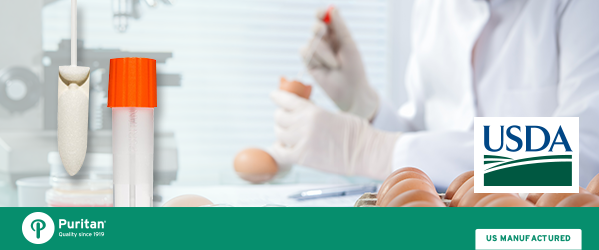 In March, President Trump submitted a Budget Blueprint for 2018, the stated goal of which is to "reprioritize Federal spending so that it advances the safety and security of the American people."
Like many governmental agencies, the Department of Agriculture (USDA) is not exempt from that reprioritization. Regarding USDA spending in 2018, the document states, "the Budget request supports core Departmental and mission critical activities while streamlining, reducing, or eliminating duplicative, redundant, or lower priority programs where the Federal role competes with the private sector or other levels of government."
But what, exactly, do those budget cuts mean for food safety engineers, technicians, and inspectors? In part they mean that now, more than ever, food safety leaders need to step up their game and gain competitive advantage by setting and exceeding their own lofty food safety standards.
Independent Quality Assurance
Regardless of government policies and funding, or lack thereof, it is the food processor's responsibility to be diligent in testing their products and maintaining high-quality standards. Food processors and manufacturers, not governmental organizations, are responsible for their product and their reputation. The federal government should simply be the administrator of regulations developed by the industry and bolstered by the market.
How To Put Quality Assurance in Place at Your Facility
Instituting increasingly vigilant food safety protocols will help your business maintain and elevate your service and quality of products. You have the power to institute policies and procedures to ensure quality assurance, independent of government regulations, which in turn can protect your reputation within the industry. Here are a few ways you can lead the way in food safety testing at your own facility:
Conduct an Audit
Before you can institute effective change, you need to have a clear understanding of your current standards and practices and how well they are working. You may choose to work with a third-party auditor, or if you have the internal resources and expertise, you may develop your own food safety audit resources that you can reference weekly, monthly, quarterly, and annually.
Set up a Quality Assurance Checklist
Compile a checklist that includes your standardized quality assurance procedures and protocols. Put a system in place to ensure this checklist is regularly utilized and reviewed by a supervisor to ensure it's completed per your requirements.
Require Monthly or Quarterly Food Safety Courses
More education will only elevate your employees' ability to work smarter and cleaner. As they say, you're only as strong as your weakest link, so why not make even your weakest link a fully informed and educated contributor? Just like any industry, food safety industry best practices evolve over time—make sure you and your employees are in the know with mandatory food safety courses and prominent signage.
Institute Environmental Testing of Your Services and Facilities
It's important to routinely test for bacterial pathogens in your facilities. Our step-by-step guide to environmental sampling best practices is easy to follow and immediately implementable into your protocols.
How Food Safety Leaders Can Help
The food safety industry and those who profit from it should lead the way to ensure safe practices to protect their customers. Other industries, which are not so closely and carefully regulated, police themselves, and the food safety industry can and should step up to the task.
Food safety leaders have an opportunity to capitalize on this shift in government involvement by providing the tools and internal policies necessary to independently bolster their own food safety programs.