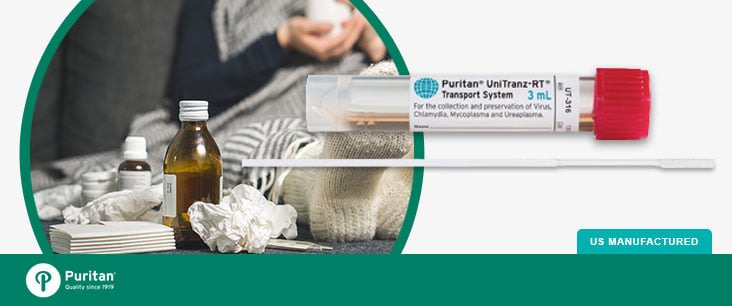 Flu season is ready to roll. Can you say the same for your flu readiness plan?
Every year, the specter of a hard flu season hangs over the testing and diagnostics communities. The Centers for Disease Control and Prevention (CDC) estimates that influenza illnesses affected up to 42.9 million people in the United States during the 2018-19 flu season. There were about 20.1 million medical visits, 647,000 hospitalizations, and 61,200 deaths.
This year is no different.
While health officials can predict the likely timing of flu season each year, they have not developed an effective way to predict which strains of the virus will dominate. That makes developing and circulating the most effective vaccines difficult.
Even when vaccines are well matched to circulating strains, CDC studies indicate, they only reduce the risk of contracting flu illness by about 40 to 60 percent.
Planning Key to Success
The resulting stress on healthcare systems falls hardest on clinical testing labs.
Hardships may include increased staff workloads and elevated stress levels, strained resources, overcrowded inpatient care settings, and delays in time to diagnosis. All of this can cause a domino effect of delays in patient isolation measures and, potentially, delayed therapeutic interventions.
Specimen testing labs and POC facilities like yours can and should establish plans and policies to prevent and reduce the impact of flu season.
Plans should include:
Visitor limitation policies
Annual seasonal flu vaccination of staff
Consideration of what type of vaccine was ordered vs. prevalent strains
When and how the vaccine will be delivered to staff
Policy review should include answers to questions such as these.
Have policies been updated for the upcoming flu season?
Are flu-season signs and education materials available?
Are alcohol-based hand rub, tissues, and masks available?
Are healthcare workers discouraged from coming to work sick?
How do you prevent the spread of flu?
Resources Just a Click Away
Equally important as preventing and minimizing exposure to flu this season is the need to make sure your staff has the supplies and information they need to help provide the best and most accurate care possible.
Puritan has that covered. Our new flu resource portal gives you free access to some of the best tools available.
These include:
Flu-related articles
Videos on how to swab for flu (and more)
A flu infographic
How to buy Puritan flu products
Cross-reference sheets
Flu-related studies
CDC flu resource
That last thing you need is to be using ineffective sample collection and diagnostic procedures or to run out of supplies when you need them most. Make sure you're ready for flu season. Check out the free resources in our portal.