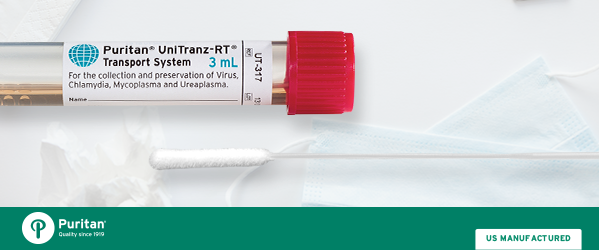 These winter months are known for peak influenza activity, and we're in the thick of an exceptionally severe flu season. The CDC reports that the predominant strain, H3N2, is on track to be worse than what we're used to.
"H3 viruses dwarf the contribution of H1 to overall epidemic burden [of influenza] in terms of hospitalizations, care facility outbreaks, deaths," epidemiologist and flu expert Dr. Danuta Skowronski told STAT.
That, combined with the decrease in efficacy of the vaccination, makes this season particularly worrisome.
How to Get Through an Especially Bad Flu Season
Under these circumstances, preparation and stocked supplies of medical products are an absolute must. Unfortunately, the deeper into this flu season that we get, the more companies are experiencing product backorders.
Not Puritan.
We are poised to supply healthcare professionals with the necessary flu products to carry out their duties and help what may be a larger-than-usual volume of patients this season. As a reliable medical product distributor, we recommend that you have the following products on hand and fully stocked:
If you are conducting flu tests using an aspiration or other non-swabbing method, easily collect and preserve samples with our UniTranz-RT® universal transport medium system with media only in a 1 ml or 3 ml sized fill.
This flu testing system includes the UniTranz-RT™ universal transport medium and our patented PurFlock Ultra® flocked swab. Our PurFlock Ultra® swabs contain proprietary multi-length fibers that accelerate sample collection and elution.
Our UniTranz-RT® Swabs are available with spun polyester tips in regular and mini-tip sizes for versatility.
You Can Count on Puritan
Given the less-than-optimal flu season conditions, Puritan is dedicated to providing healthcare professionals with high quality products for sample collection. You can rely on Puritan to craft and deliver all of your essential flu season products within 48 hours of receipt.
For more information and resources, such as our "How to Collect a Nasopharyngeal Swab Specimen for Flu Testing" video, visit our flu portal today. You can also click the image below to connect with a sales representative about ordering UniTranz.