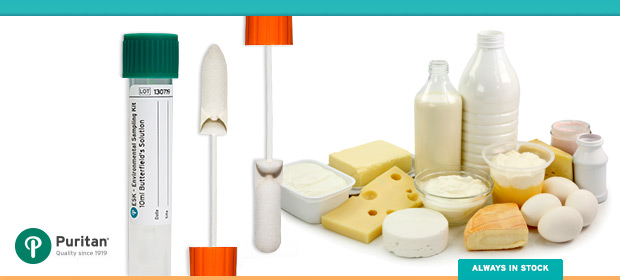 It's likely that you've heard about outbreaks of listeria in the news lately. An estimated 1,600 people get listeriosis in the U.S. each year from the bacteria Listeria monocytogenes, resulting in some 1,600 hospitalizations and about 260 deaths, according to the CDC. In 2017, 158 cases associated with listeria were reported.
According to an article in the August/September issue of Food Quality & Safety magazine, South Africa is enduring the world's "worst documented listeriosis outbreak." The South African Department of Health reports 1,056 cases and 214 deaths as of July 4, 2018.
Along with pregnant women and their newborns, listeriosis is most likely to impact adults aged 65 or older and people with weakened immune systems.
But the news isn't all bad. With the proper steps, food production facilities can ensure that their equipment and food is free of this dangerous bacteria.
What is Listeria?
Listeria is a unique bacteria that causes an illness called listeriosis. This bacteria is unique in that it can survive -- and even grow -- on refrigerated food. Without proper testing of food preparation and processing facilities, listeria can be easily overlooked because contaminated food looks, smells and even tastes normal.
The numerous outbreaks of listeria in recent years have been attributed to poor sanitation programs in food processing plants. Contamination occurs when cooked or pasteurized food comes in contact with an un-sanitized surface before it is packaged.
Examples of these surfaces include filling equipment, conveyors, slicers, dicers, blenders, and gloves. To minimize the risk of product contamination, it is necessary to identify at what step of the food processing the exposed food is most likely to become contaminated.
These surfaces are referred to as the "primary" or high-risk environment, but listeria can also be found in other parts of a food processing facility. These parts include walk-in refrigerators, warehouses, and washrooms. Though rarely, listeria can also be found in drains, floors, walls, ceilings, trolleys, and cleaning equipment.
The Dangers of Listeriosis
If a food production or processing facility packages and distributes food contaminated with listeria, those who eat it are at risk for listeriosis. Most commonly, people get listeriosis by eating contaminated deli meat or vegetables, or unpasteurized milk and dairy products.
Common symptoms include fever, stiff neck, dizziness, vomiting, and diarrhea. The illness worsens quickly and can even become fatal in pregnant women, older adults and people with weak immune systems.
Unfortunately, it often takes an outbreak of illness for a food processing facility to realize it has listeria contamination. This delay puts people's lives at risk, and could be prevented if facilities take proper precautions.
Sanitation and Sampling
Since listeria can be found in so many places in a facility, it's imperative for any facility that produces or processes food to implement thorough environmental monitoring and sanitation programs. Swab sample collection has become the standard practice for sanitation monitoring in food processing plants, identifying not only listeria, but other foodborne pathogens as well.
To keep your facility safe and healthy, be sure to stock the right products to ensure your samples are accurate. Selecting the right environmental transport medium and the appropriate sampling collection device will help keep your facility clean and safe.
Choose Products You Can Rely On
Choosing the right sampling swab is imperative for fast and accurate sampling of all surfaces in your food processing facility. Experts recommend a large, firm, foam-tipped swab, either dry or pre-moistened. The benefits of foam-tipped swabs for food safety testing are their large tips, which increases sample and elution counts and their rigid paddle-like design which allows for a firm and even application.
Environmental sampling kits are easy to use and recommended for environmental monitoring in all types of food product facilities. Kits are available with four pre-filled options (Neutralizing Buffer, Buffered Peptone Water, Leetheen Broth, and Butterfield's Solution), and are available in 4ml or 10ml configurations.
For ease of use, sampling kits feature a swab, which is tightly secured inside the screw cap, designed to sample a variety of surfaces including equipment and hard-to-reach areas.
Follow the step-by-step guide below on how to swab for listeria.
Use an aseptic technique to peel open the pouch.
Determine which surface you intend to sample. If you're sampling a flat surface, a sterile square sampling template may help.
Carefully, remove the cap of the vial with the pre-moistened swab attached.
Hold the swab at a 30° angle and wipe the sample area using a back-and-forth motion, rotating the swab as you wipe.
Return the swab to the vial containing the rinse solution, the screw the cap closed until tight.
Transfer the sample to the laboratory for analysis within 4 hours. If you aren't able to process the sample immediately, refrigerate at 2 - 4°C, for up to 24 hours until processed.
Using stringent sanitation practices and following an environmental sampling program, while using the right products, will help food processing and production facilities reduce contamination of listeria, protect the health of their customers, and help maintain their reputation for high-quality food.
Want to learn more? Click here to watch a series of educational videos on how to collect environmental samples for various applications. For any other questions, please contact us today!