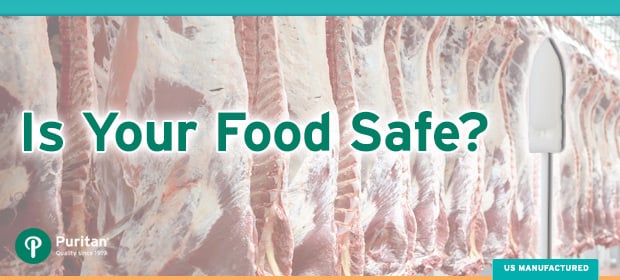 In light of the arrival of summer, it's time to talk about food safety and the ways in which it relates to the preparation of meat products. Warmer temperatures go hand in hand with vacations, barbecues, and countless events where food is cooked on the grill. Even when stringent precautions are taken in the handling and preparation of meat, the threat of bacterial pathogens such as Salmonella and E. coli in our foods is both very real and very dangerous.
According to the U.S Centers for Disease Control (CDC), foodborne bacteria can cause up to 54 million illnesses every year, the equivalent of one in 6 people. The CDC estimates that these illnesses contribute to 3,000 deaths per year. According to one USDA estimate, the cost of foodborne illnesses is more than $15.6 billion annually. In order to minimize further public health outbreaks, it's crucial for food suppliers and manufacturers to stay on top of product safety by testing food for bacterial pathogens.
A contributing factor to significant foodborne illness cases is the failure to properly cook mechanically tenderized beef. The Food Safety and Inspection Service (FSIS) states in its guideline that these products must be thoroughly cooked as bacterial pathogens can more easily enter the meat when mechanically tenderized. In response to the number of pathogen-related outbreaks, since 2016, the USDA requires labels no all raw or partially cooked beef products which have been mechanical, bladed, or needle tenderized.
To ensure the safety of consumers, not to mention the credibility of your business, utilizing Puritan's food safety and environmental surface sampling devices is an excellent way to collect and test food for harmful bacterial pathogens. Read on to explore step-by-step procedures for food safety testing with Puritan's EnviroMax Plus® Sterile Environmental Sampling Swabs.