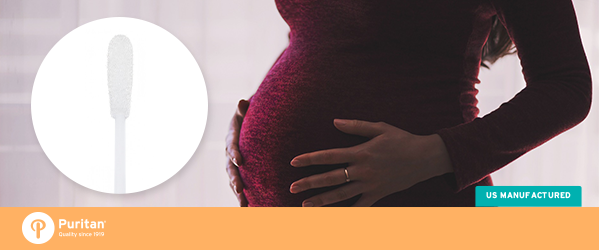 Group B strep, or Streptococcus agalactiae, is a type of naturally-occurring bacteria found in the digestive tract and birth canal of one in four pregnant women.
Though only a few babies who are exposed to GBS become infected, the consequences of exposure can be dire: miscarriage, stillborn infants, serious sickness, and even death can occur after birth. Most commonly, GBS causes sepsis (a blood infection), meningitis, and pneumonia. Survivors are sometimes plagued by handicaps, such as blindness, deafness, mental challenges, and/or cerebral palsy.
How can mothers protect their babies? They can start with gathering information.
Types of Group B Strep
There are three types of group B strep disease:
Prenatal-onset GBS disease: before birth

Early-onset GBS disease: birth through the first week of life

Late-onset GBS disease: over one week of age through several months of age
Women who are screened and test positive for prenatal-onset GBS can receive IV antibiotics during labor and delivery to help prevent early-onset GBS disease. Timing is crucial because GBS bacteria act incredibly quickly and can cause a healthy-seeming baby to fall critically ill.
Unfortunately, late-onset GBS disease can not be prevented, so it's best to test early. Group B Strep International advises that women take their first culture for GBS and other bacteria at least eight weeks after their last missed period.
Taking Self-Obtained Swab Samples
Pregnant women who are uncomfortable with having clinicians take vaginal swabs, or who want to have a more active role in their obstetrical care can take their own samples in outpatient clinics. Concern for the efficiency of self-swabbing is common, but as far back as 1997, researchers determined that patient-collected swab samples are "at least as sensitive as the current practice of physician-performed swabs."
Collecting such swabs can be time consuming for clinicians, and many providers are actually moving toward the use of self-collected vaginal swab samples. Evidence suggests that patients prefer noninvasive sampling, not just for GBS, but for sexually transmitted infections (STIs).
Puritan's HydraFlock® flocked swabs are perfect for such an important task. The patented flocked technology turns each strand of fiber into a velvet-like brush that creates hundreds of thousand contact points for superior collection and release of specimen samples. The increased number of target cells (compared to non-flocked swabs) help to improve the sensitivity of diagnostic tests. And our new Lim Broth enrichment medium, which we created for use in the qualitative procedures for the isolation of GBS from clinical specimens, can help sustain the viability of the sample in setting where immediate laboratory processing is not possible.
Learn Proper Self-Swabbing Technique
To help women protect their babies from group B strep, we've created a step-by-step infographic for proper self-swabbing technique. Each written step is accompanied by an image so women can be sure they're taking the culture properly. Medical providers are welcome to post the infographic in their offices or share with patients.
Have more questions about taking swab samples for group B strep, or about any of Puritan's disposable medical products? Contact us to speak with one of our sales representatives.