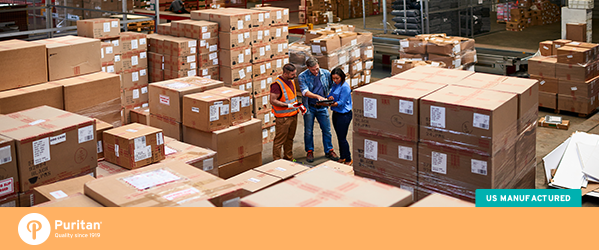 So you're in the market for a swab manufacturer. If you're not sure where to start, the process can seem daunting. But there's good news: by clearly outlining your needs and expectations, doing some thorough research, and considering the following tips, you'll find the perfect manufacturer in no time.
Define Your Needs
You'll want to make sure you've outlined all of your needs—both for service and for product—before beginning your search for a manufacturer.
Some product-specific questions to get you started include:
What is the intended application of the swab?

Do you need multiple types of swabs for a variety of uses? Determine specifics for swab tips and handles.

Do you have any requirements for packaging or labeling?

What is your target acquisition cost?

What is the estimated number of units needed?
Once you have defined your non-negotiable product needs, it's time to consider what qualities to look for in an ideal manufacturer.
Communication
As with any business relationship, it's important to find a manufacturer that communicates well, and is reliable, trustworthy, and accountable.
Are they quick to respond to your requests or questions?

Can you count on them to deliver your products on time, packed well, and correctly documented?

What is their policy if there is any issue with the products purchased?
Certifications and Compliance
Compliance is probably near the top of your list and rightly so. Don't ever just take a manufacturer's word for it when they tell you they're certified and compliant for the processes your product demands. Ask these questions:
Do they have best practices in place to maintain a high-quality product?

Is the manufacturing facility ISO certified and CE mark registered?

Do they provide verification and documentation of raw materials and machine settings?

Do they conduct visual examinations of finished goods for correct raw materials, labels, packaging, dimensions, contamination, and tip adhesion?

Are results documented? If so, for how long are records maintained?
Research, Development, and Engineering
If your needs call for a custom solution, you'll need to find a company with a skilled research and development team that can provide prototyping. You should also consider whether the manufacturer has specialists, such as microbiologists or technologists, from your industry on staff. The development process should begin with a team of engineers, sales, and product specialists, and feature consultation with experts in the respective fields to make sure they have it right. With this kind of attention to detail, your resulting new product should create a buzz in the market with customers and competitors alike.
Value-Added Capabilities
You can save yourself time and money if the manufacturer has a printing and labeling department. Ask if they can handle printing, bar coding, and custom boxing in-house. This will allow for seamless transitions between prototyping, production, and post-production. Beyond the time and cost savings, this capability can ensure the protection and privacy of your brand name and intellectual property. Value-added capabilities like these will free up your team to focus on things like marketing and sales.
Cost
Having a new product manufactured is costly to begin with—make sure the company clearly communicates with you about fees. Creating custom configurations, printing custom labels, and formulating custom media is generally more expensive than purchasing stock products. Just be sure the quality is worth any added cost. Here are a few potential sources of extra fees you can ask about:
Retooling the project

Sterilization

Multi-color print


Finding the right swab manufacturer is a process that deserves a great deal of research and careful consideration. We hope this post helps you navigate the waters. If you still have questions, you're welcome to speak with one of our knowledgeable staff members!