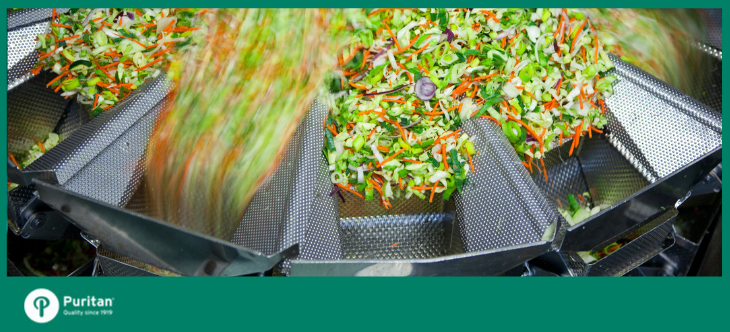 Food product recalls and outbreaks never seemed to stop in 2018. According to Food Safety Magazine, the U.S. Food and Drug Administration and the U.S. Department of Agriculture Food Safety and Inspection Service (USDA FSIS) issued 382 food product recalls in 2018.
The magazine also reports that internationally, 21 outbreaks have been recorded in the first quarter of 2019 alone.
As mentioned in our post on the importance of swabbing for listeria, one mistake in food processing can cause hundreds of illnesses, deaths, lawsuits and facility closures. Regulators and consumers expect food processors and handlers to follow food safety standards to minimize the risk of contamination and illnesses.
Keep the latest information a click away. Bookmark or download these 6 resources today.
This comprehensive guide from USDA Food Nutrition and Nutrition Service was designed to help school nutrition staff properly vet fresh-cut produce processors. It touches on virtually every aspect of a fresh-cut produce processing facility inspection – and the regulations pertaining to each.
This curated list of articles offers updates on the latest news in food safety facilities.
This user-friendly website breaks out the details of the FDA Food Safety Modernization Act (FSMA). This law charges the FDA with establishing science-based standards for the safe production and harvesting of produce.
For those who prefer to go direct to the source, this site provides major dates and updates to the FSMA, which went into effect in April 2019. The rule requires domestic and foreign farms to put preventive measures in place during growing, harvesting, packing, and holding of their fruits and vegetables.
This consumer-focused site serves as a clearinghouse for the latest information on government recalls and updates on regulations governing food safety.
Ednet: a monthly electronic newsletter for food safety educators
To subscribe, send an email message to Listserv@foodsafety.gov. Send the message: Subscribe EDNET-L first name last name.
Use the Right Tools for Food Safety
Choosing the right sampling tools is a critical piece of any food-safety plan. Using stringent sanitation practices and following an environmental sampling program, while using the right products, helps produce processing and production facilities reduce contamination of pathogens, protect the health of their customers, and help maintain their reputation for high-quality food.
Environmental sampling kits are easy to use and recommended for environmental monitoring in all types of food production facilities. Puritan kits are available with four pre-filled options (Neutralizing Buffer, Buffered Peptone Water, Letheen Broth, and Butterfield's Solution), and are available in 4ml or 10ml configurations.
Want to learn more? Click here to watch a series of educational videos on how to collect environmental samples for various applications. For any other questions, please contact us today!