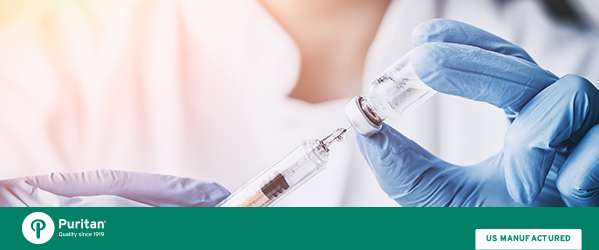 Flu season is upon us and these upcoming winter months are on track to wreak havoc on public health. Brace yourself: the CDC is warning that the 2017-2018 flu season will be exceptionally brutal.
You know the drill already: overcrowded doctor's offices, high demand for medical products that are in low supply, sick patients, and overarching stress all bundled into one, tense winter season. Preparation is crucial.
What to Know About the 2017-2018 Flu Season
Medical professionals are monitoring the Southern Hemisphere for indications about this year's flu season and what it will mean for those in the United States. Australia is still recovering from a seriously damaging season where officials say there were 2.5 times as many reported cases from the previous year.
The dominant strain, H3N2, is said to be worse than other strains. On top of the severity of the virus, the efficacy of the flu vaccination has decreased this year—just 10 percent as effective opposed to the usual 42 percent. That being said, medical professionals should still be advising patients to get the flu shot. Some defense is always better than none at all.
What This Means for Medical Professionals
There are precautionary steps that the medical industry should be taking in preparation for what is bound to be a particularly busy season. Doctor's offices, medical product distributors, and diagnostics labs should all consider stocking up on products in advance.
Testing for influenza, or rapid influenza diagnostic tests, require a healthcare provider to swipe the inside of a patient's nose or the back of their throat with a medical swab to send away for results. The last thing you need this flu season is a depleted supply of swabs.
The Puritan team advises you to be as prepared as possible for the harsh conditions expected in the 2017-2018 flu season. For more information, visit our flu portal.