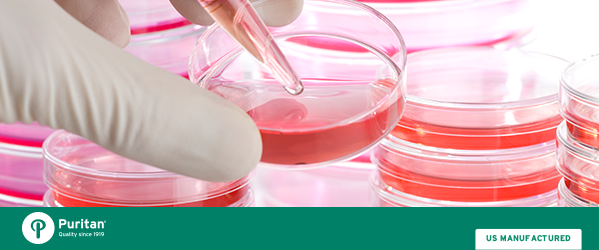 A primary care physician uses rapid tests for strep, flu, and other infectious diseases. Hospitals and nursing homes check surfaces for environmental contamination with a rapid testing device. And food processors rely on rapid tests in good manufacturing practice and quality control.
Clearly, rapid tests have streamlined diagnostics. But, as with anything, there is a downside. Let's look at foodborne illness.
Detecting Foodborne Pathogens
Food processors are on the lookout for a number of pathogens, such as Listeria, Salmonella, and E. Coli, found in food. Workers test raw foods and ingredients, the water source, processing environment, and finished goods to confirm their sanitation protocol is effective. A food product with a positive result of contamination is all the evidence the processor needs to discard the goods to avoid a costly recall and damage to their reputation.
But when a processor's quality system fails to detect foodborne pathogens and contaminated food reaches the market, consumers will most likely become sick.
Ordering Culture Independent Diagnostic Tests
Symptoms of foodborne illness may appear anywhere from one hour to seven days after ingesting contaminated food, depending on the offending organism. The familiar symptoms are digestive discomfort and may also include fever, joint/back aches, and fatigue. To confirm a suspected illness and prescribe appropriate treatment quickly, the doctor may rely on a rapid, or culture independent diagnostic, test (CIDT).
CIDTs address immediate concern by identifying the cause of illness, which is the general type of bacteria. But there is much to know that can only be learned by growing, or culturing, the bacteria found.
In this way, CIDT's solve one problem but present another that can impact public health. Public health officials need an isolate—the pure bacterial strain that culturing will yield.
Culturing to Track Foodborne Illness Trends
These officials are charged with the mission of protecting us against foodborne illness. Armed with the bacterial isolate, and the DNA fingerprint of the specific bacteria, they can identify and monitor serious illness and prevent outbreaks. Culturing provides information about antibiotic resistance of the specific pathogen so that treatments will be effective. For example, Shiga toxin-producing E. coli can cause Hemolytic Uremic Syndrome or HUS, a life-threatening kidney ailment that can only be confirmed by culturing.
Today, only culture-confirmed illness is tracked in foodborne illness trends. So while the immediacy of a diagnosis by CIDT has value, it cannot replace the practice of culturing to confirm the result and identify the infectious strain if the public is to be best protected from foodborne illness.
The CDC is working with the food industry in the effort to develop testing methods that will provide the answers public health officials need without culturing, but this development is years away from implementation. For now, to best understand and prevent outbreaks, it will be necessary to produce culture-derived bacterial isolates from those afflicted with food borne illness.