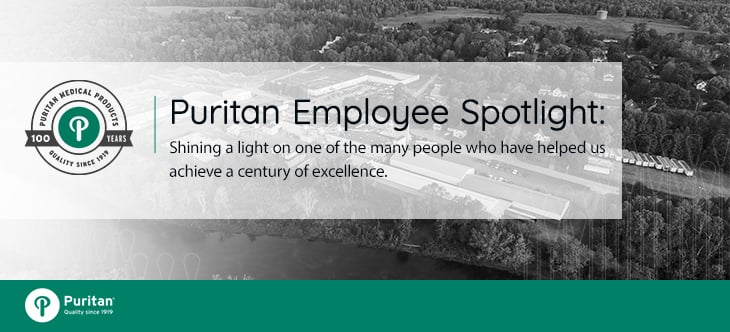 As part of our 100th anniversary celebration, we're shining the spotlight on some of the fabulous employees who've helped us reach this pivotal milestone. Today, we'd like you to meet Shauna Morton, a supervisor in our quality-assurance department. Shauna is in her 13th year with Puritan.
Our Q&A follows.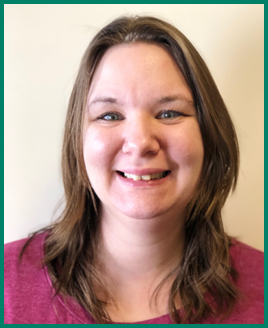 Why do you work with Puritan? What do you like best about it?
When I first started, it was just a job. After the first year, I was invested and knew I wanted to be a part of Puritan long-term. I work at Puritan because I enjoy the work I do and the people I work with.
How do you describe what you do to people who don't know about Puritan?
Sometimes it's not easy! There isn't any well-known company that does what we do, so to describe that I supervise the quality system at a medical device manufacturer isn't easy. I usually reference that we make the swabs that doctors use to test for the flu!
How has Puritan changed in the time you've been here?
Puritan has grown so much. Other than making more swabs than we ever have, Puritan is still the family-oriented company I started working for in 2006.
What is your best memory in all the years you've worked at Puritan?
The best memories are made all the time. I enjoy the people I work with.
Puritan is celebrating 100 years in business in 2019...what do you think about that?
It's amazing. There aren't many local companies that have accomplished being in business for 100 years! I'm proud to be a part of such a company.
What do you do when you're not working at Puritan?
I spend my time with my family, my kids, playing outside, hiking and making messes, and making memories.