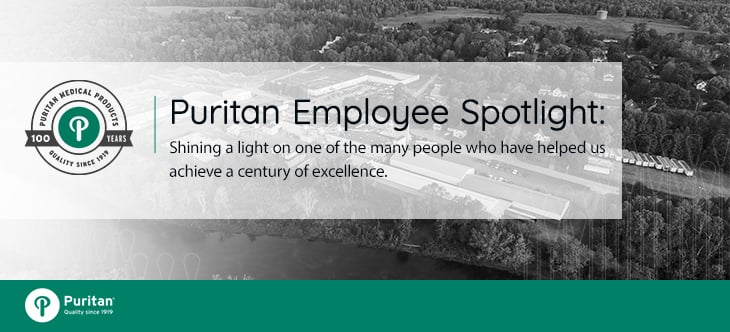 As part of our 100th anniversary celebration, we're shining the spotlight on some of the fabulous employees who've helped us reach this pivotal milestone. Today, we'd like you to meet Sharon Curtis, a foam and flock operator who has been with us for nearly six years.
Our Q&A follows.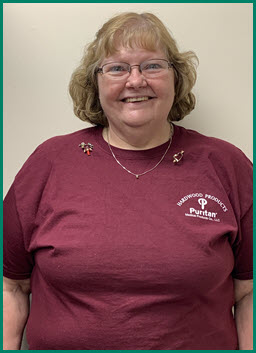 Why do you work with Puritan?
I enjoy my job. I earn good pay, and I like the overtime!
What do you like best about it?
I like the good feeling you get because of what you do to help people, and I like going to the doctor's office and seeing the products you help make.
How do you describe what you do to people who don't know about Puritan?
It's a good place to work, and we do an important job.
What is your best memory in all the years you've worked at Puritan?
I'll always remember that you can work and have fun at the same time, but doing your job comes first.
What do you like to do outside of work at Puritan?
I enjoy spending time with my family and friends.