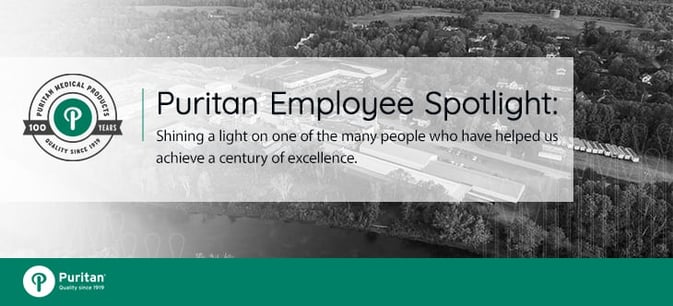 As part of our 100th anniversary celebration, we're shining the spotlight on some of the fabulous employees who've helped us reach this pivotal milestone. Today, we'd like you to meet Ruby Woodard, our lead trainer who is in her 44th year with the company.
Our Q&A follows.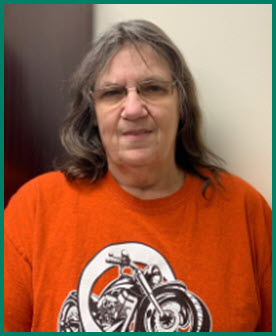 Why do you work with Puritan? What do you like best about it?
I enjoy working with the people here. The mill has always been family-oriented and I live close by. I like getting to know everyone. I really enjoy training people.
How do you describe what you do to people who don't know about Puritan?
I am proud to inform them that we are the biggest factory in the world making the products that we make.
How has Puritan changed in the time you've been here?
A lot! I have seen many things that we used to do by hand become automated. I have seen a big change in how organized we are with paperwork.
What is your best memory in all the years you've worked at Puritan?
On the day of the 9/11 tragedy (in 2001), the supervisor gathered us all in a circle in the middle of the floor. We held hands and had a moment of silence for the ones who were lost.
Puritan is celebrating 100 years in business in 2019...what do you think about that?
I think it's great that a business in this small town has kept so many people employed for such a long time.
What do you do when you're not working at Puritan?
I like to go camping and fishing, and going to my camp. I love spending time with my family and friends and just relaxing.
Thanks, Ruby!