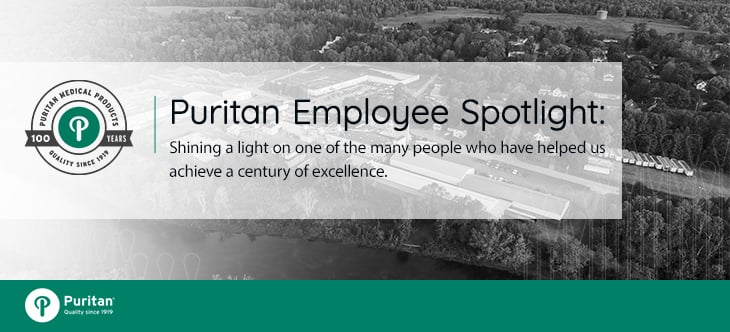 As part of our 100th anniversary celebration, we're shining the spotlight on some of the fabulous employees who've helped us reach this pivotal milestone. Today, we'd like you to meet Nature Cookson, a team leader in our foam application division, where this year she's celebrating a milestone of her own – working with Puritan for 20 years!
Our Q&A follows.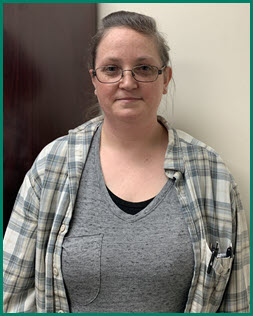 Why do you work with Puritan?
It was the first company to respond to my application when I first moved back from Florida.
What do you like best about it?
The pay, the hours, and the different types of products that we make. I also enjoy meeting the people you work with here.
How do you describe what you do to people who don't know about Puritan?
That it's a good place to work, if you want to work. I tell people that we make a lot of the products you see when you go to a doctor's office.
How has Puritan changed in the time you've been here?
I'd say the line of products we manufacture. Puritan has created more products, and we've discontinued some of the products we made when I first started.
What is your best memory in all the years you've worked at Puritan?
My best memory would be the people who have come and gone, same with some of the products. What a change!
Puritan is celebrating 100 years in business in 2019 … what do you think about that?
I think it's great that this company has been able to go to 100 years and still be able to keep coming up with more medical products for the world.
What do you do when you're not working at Puritan?
I hang out with my family and friends, and I enjoy some quiet time.