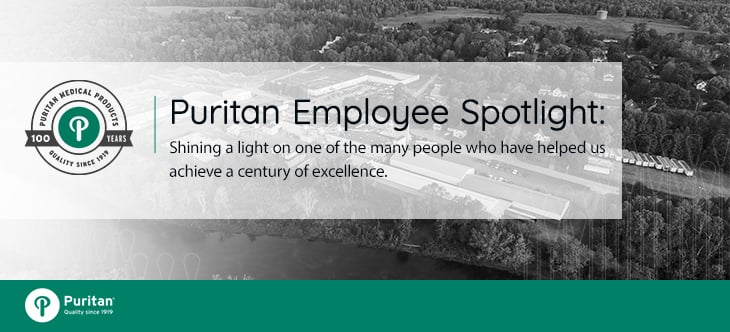 As part of our 100th anniversary celebration, we're shining the spotlight on some of the fabulous employees who've helped us reach this pivotal milestone. Today, we'd like you to meet Nancy Grant, an accounts payable specialist in her 44th year with Hardwood Products and Puritan.
Our Q&A follows.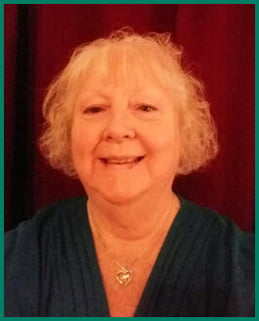 Why do you work with Puritan? What do you like best about it?
I have worked for the Hardwood Products Company since 1975. I started in the old mill and moved on to Puritan later. In 1995, I was hired in the office to do billing and from there I have moved on to accounts payable. The company is great to work for. It gives employees a chance to move on to other positions if they want. I like that it is family-owned and has a more personal aspect to how it's run.
How do you describe what you do to people who don't know about Puritan?
That it is a great family-owned and operated company. I met a couple once and tried to explain what we did here. They were from overseas and were quite surprised that we made such a variety of products in one small town/facility.
How has Puritan changed in the time you've been here?
It has changed greatly. When I started with Hardwood Products, we were only in the old mill building. As time went on, we moved to a facility across town for mostly Puritan products. Later, the medical building was built and we have grown greatly from there, with expansions and more expansions.
What is your best memory in all the years you've worked at Puritan?
One day we had a power outage when I was working in the old mill, the only facility at the time. The production area was downstairs and had no windows, so it was very dark with just the emergency lights on. Joseph Cartwright Sr. came down to check on us and see if we were all right. I'll always remember the family ownership showing how they cared.
Puritan is celebrating 100 years in business in 2019...what do you think about that?
Not many companies last that long today. I believe ours has because the company has continued to grow and expand in many different directions.
What do you do when you're not working at Puritan?
I like to travel and read. I enjoy crafts. Also, I enjoy visiting with my family and friends.