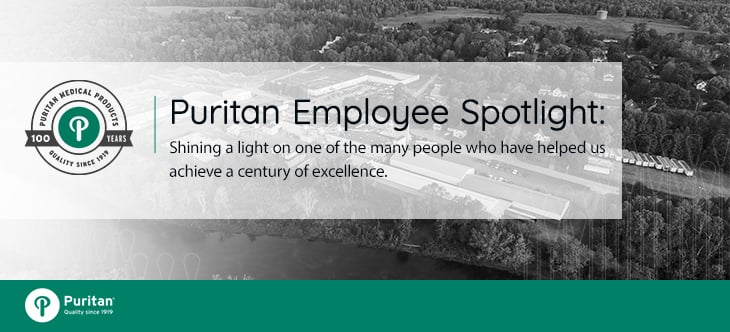 As part of our 100th anniversary celebration, we're shining the spotlight on some of the fabulous employees who've helped us reach this pivotal milestone. Today, we'd like you to meet Luanne Willey, of our shipping department, where she's been helping send our products out into the world for 24 years.
Our Q&A follows.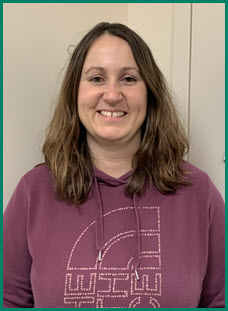 Why do you work with Puritan? What do you like best about it?
Guilford is my hometown, and I work at the plant because it's close to home and the pay is decent for the area.
How do you describe what you do to people who don't know about Puritan?
I tell them that I work for a medical product manufacturing company. We make cotton swabs, forensic kits, etc., and I ship the finished product to our customers all over the world.
How has Puritan changed in the time you've been here?
It's grown tremendously. When I first started, all of the production was in one room, and the foam-tipping department was a small area on the production floor. Plus, our flocked products and the lab didn't even exist yet.
Puritan is celebrating 100 years in business in 2019...what do you think about that?
I think it's great! It's nice to see a company thriving in a time when so many companies are shutting down.
What do you do when you're not working at Puritan?
I enjoy spending time with family and friends. My favorite things to do are spending time at my family camp and going camping.

Thanks, Luanne!
We'll be sharing other employee spotlights throughout the year. You can read earlier spotlights on Elaine Seavey Maliff here, Mona Knight here, and Derek McKenney here.