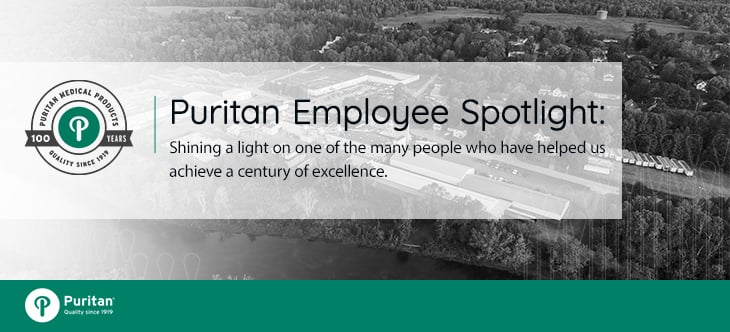 As part of our 100th anniversary celebration, we're shining the spotlight on some of the fabulous employees who've helped us reach this pivotal milestone. Today, we'd like you to meet Angelita Buschur, a microbiology media production specialist in our microbiology lab, and an employee celebrating her 20th year with Puritan.
Our Q&A follows.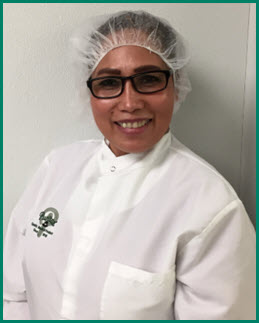 Why do you work with Puritan?
I love my job. I love the diversity of my work and learning new things every day.
What do you like best about it?
I enjoy working in a healthy and clean environment, making products that help patients all over the world.
How do you explain what Puritan offers to those who are not familiar with us?
The company has grown rapidly, and we've expanded into areas such as sample accessioning, preservation, and transport.
What is your best memory in all the years you've worked with Puritan?
Watching the company evolve throughout the years.
Puritan is celebrating 100 years in business in 2019...what do you think about that?
It is a wonderful event, celebrating this great milestone with all of the employees.
What do you like to do outside of work with Puritan?
I like to work out and spend time with my family members.