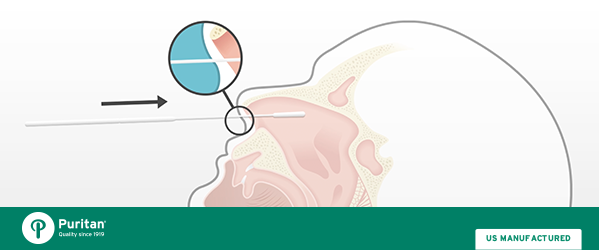 It's officially flu season. As North America's most trusted manufacturer of single-use-medical-products, we thought it was important to provide our clients with as much information as possible about flu testing best practices.
That's why we put together this informational blog post and handy infographic that you can download and print out for your office, or send to your staff for at-a-glance instructions.

We hope you and your team will find it a useful resource that you can reference any time you need a quick refresher.
If you have any further questions about our UniTranz-RT™ universal transport medium system or PurFlock Ultra® swabs, or if you'd like more information about Puritan flu product availability and ordering, please feel free to contact our experienced product specialists today.
Editor's note: This post was originally published in October 15, 2013, and was updated December 4, 2017, for accuracy and comprehensiveness.