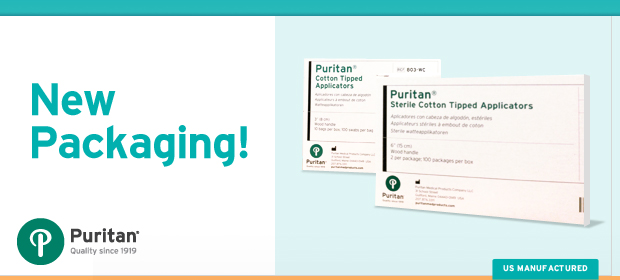 Last year Puritan Medical Products took on a new look - a look that reflects our forward-thinking culture of innovation and industry leadership. This rebranding initiative brought forth an aesthetically modern and recognizable company logo.
As we continue with our makeover, we want to ensure our customers that they will still be receiving the same quality single-use medical products they've come to know and expect from Puritan. Our transition is nearing completion, and over the next few months customers will begin seeing our new, fresh look...the PURITAN look.
Have questions about our new packaging, new innovations or anything else? Please feel free to contact us!