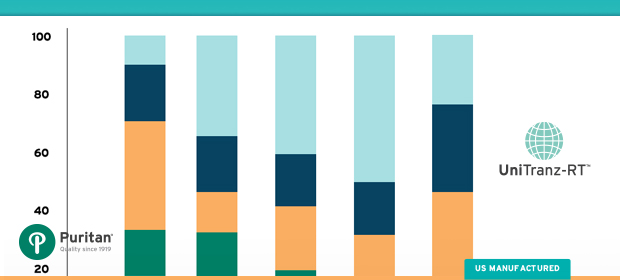 Image Data: CDC FluView
The 2013/2014 influenza season has hit its absolute peak, with both the CDC and Flu.gov sites reporting that risk of infection and illness will remain high for another 5 to 6 weeks.
Although this year's strain, the influenza A (H1N1) pdm09 (pH1N1) virus, is relatively mild compared to years past, there has been a disturbing increase in the number of deaths and hospitalizations in the 18 to 64 age category. In every year, infants, children, the elderly and immunocompromised populations are at most risk for complications and death from the flu.
Flu Prevention Essentials
There are several key steps to help prevent and mitigate the flu, all of which are dependent on organization, availability and timely distribution. The most critical prevention tool for all persons age 6 months and older is an annual flu vaccine, specifically developed to combat seasonal strains.
As flu infections begin to spread during the flu season, initiating antiviral treatment (such as Tamiflu) as early as possible in the course of confirmed cases of influenza helps combat symptoms, reduce the severity of the illness and prevent transmission sooner.
Importance of Accurate Flu Testing
Disseminating medication, particularly within the first 30 hours of infection, is highly dependent on rapid and accurate diagnostic tests. Most common lab tests include blood, culture, immunofluorescence, serology or polymerase chain reaction tests.
The aforementioned laboratory tests rely on sample quality and quantity for accuracy. It is therefore critical for physicians to have access to sample collection kits that are easy to use, reliable and readily available for shipping. Shortages of swabs, media transport or rapid diagnostic kits could have dire consequences towards diagnosis and treatment of influenza.
Choose Puritan
UniTranz-RT™ for Flu Tests
Puritan Medical Products specifically developed its UniTranz-RT™ universal transport media kits with these specifications in mind. Our UniTranz-RT™ kits are ideal for the collection, preservation and transport of viruses (such as influenza) in a stable, room temperature universal transport medium.
The swab features our patented PurFlock Ultra® tip, which was designed for patient comfort and maximal sample collection and elution. Our product is manufactured in and shipped directly from the United States with superior premium grade materials that adhere to stringent quality control standards and guarantee a shelf life of 18 months.
Flu preparedness starts with having the right tools for rapid diagnosis and treatment. Make sure that your hospital, laboratory or clinic is well stocked for the remainder of the 2014 season, starting with Puritan's UniTranz-RT™ media transport kits.