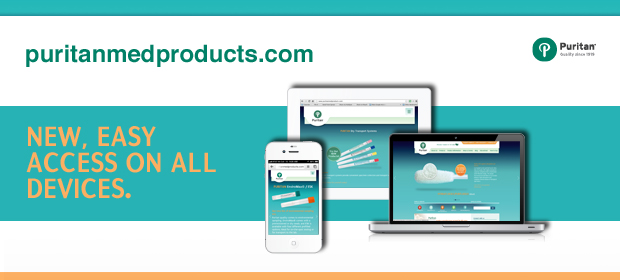 At Puritan we pride ourselves on embracing technological advancements that make life easier for our clients; and that innovative impulse doesn't stop with our flocked swabs or other single use medical products.
We know many of our customers access our website via their iPhones, iPads or other mobile devices. That's why we're excited to announce a new, responsive version of our website. The site's new design functions across a range of sizes - meaning you can now enjoy a seamless browsing experience from your smartphone, tablet, laptop, desktop, or any other internet-ready device you can think of.
So go ahead and give it a whirl. Try our new moble-ready site the next time you're on-the-go and let us know how it's working for you. As always, if you have any questions, comments or if you would like to learn more about Puritan or any of our products, please don't hesitate to contact us today!